So I've just finished reading 'Becoming' by Michelle Obama and decided to write 10 lessons learned  while they are still fresh in my memory.
YOU ARE NOT YOUR BACKGROUND
Michelle  Obama described her background as working class from the Southside of Chicago. Never in her wildest dream did she ever imagine becoming the First Lady of America. Throughout the book she questioned if she was good enough but thank God that didn't stop her from aiming higher.
Lesson 1: Never hold back from pushing further, no matter what background you came from.
NOBODY KNOWS YOUR POTENTIAL
One of Michelle's teacher informed her that she wasn't Princeton material. I can totally relate to that because my teachers and managers tried to discourage me from my calling.  They tried to stir me into directions I had no passion for because they didn't believe I had the potential for the career path I chose but just like Michelle, I proved my teachers wrong.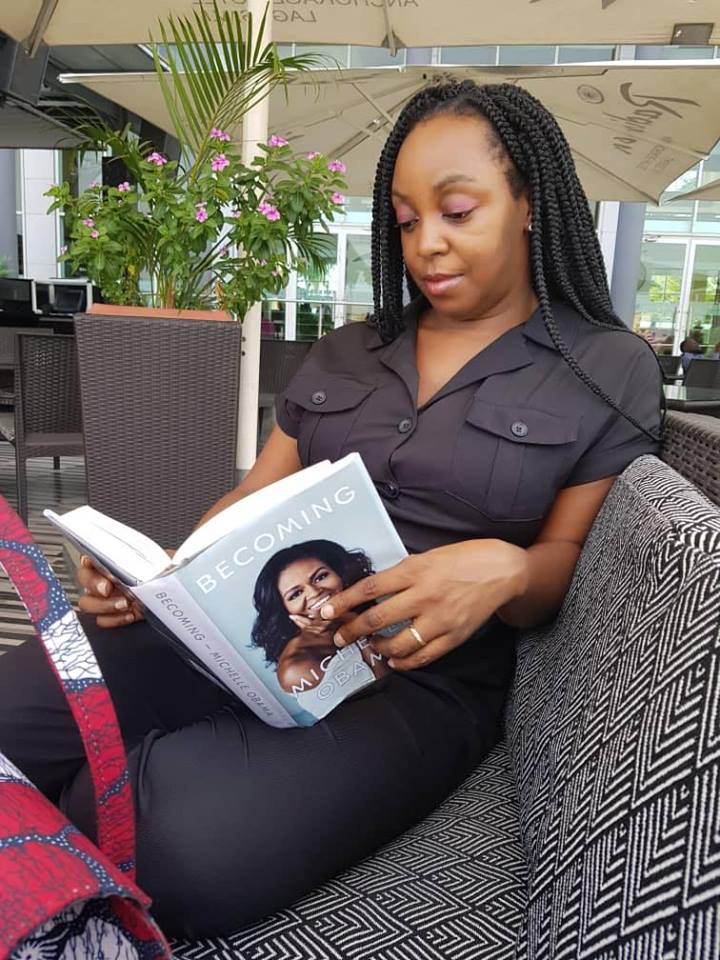 Lesson 2: All you need is passion and determination. Don't ever allow anyone to stop you from perusing your dreams.
TURN A NEGATIVE FEEDBACK INTO A POSITIVE
The fact that her teacher told her she wasn't Princeton material didn't deter Michelle, rather it made her work harder and more determined to do her best.
Lesson 3: Don't defend yourself against those that give you negative feedback, rather turn it around  for your good.
SUCCESS INVOLVES SACRIFICE
Throughout her journey there were several sacrifices.  Michelle made a lot of sacrifices in her marriage  to Barrack, for her kids and for her career.
Lesson 4: There's no getting away from it. Success and sacrifice go hand in hand.
THE GRASS IS NOT ALWAYS GREENER
The grass looked greener for us on the outside watching Michelle and Barrack. It's so easy to envy the life of a person that you think is so lucky to be married to someone like Barrack Obama but every relationship has its ups and down as she shared it so frankly in her book.
Lesson 5: Don't focus on what others have, focus on your own life.
YOU CAN'T HAVE IT ALL AT THE SAME TIME
Even as a 1st Lady, Michelle couldn't have all the things she wanted at the same time. She couldn't have the marriage where her husband was always home because he was away doing politics. She couldnt have time for her girls when they needed her because she had to balance being a mother with being a full time career woman. She couldn't have the freedom to move around when she lived in the White House because the secret service were always around to protect her and her family.
Lesson 6: There's always debate about whether women can have it all and from Michelle's journey, my conclusion is that you cant have it all,  at the same time; something always has to give.
IT'S GOOD TO TALK
There were times in her marriage that she felt the pressure of  juggling her career and family life and felt resentful that Barrack was not making the same kind of sacrifices. They ended up having counselling which helped their marriage.
Lesson 7: Don't wait till your relationship hits rock bottom, always call on professional counselling if you need to.
YOUR REAL FRIENDS WILL ALWAYS BE THERE  
Michelle talked about the relationships she formed with her friends she met when she was having children in Chicago. These were ladies who she could trust with her children and vice versa. They formed deep bonds. Even when she was in the White House, these ladies still remained her true friends and were invited over whenever she needed them. It reminds me of my Southgate mothers. Ladies you know yourselves (smile).
Lesson 8: Know your real friends. They are those who are there through any season.
BE YOURSELF ALWAYS
Michelle wrote of a time that she got bad press because she hugged the Queen of England. She was just being herself and doing what came natural to her. It caused more outrage to the press than to the person who was receiving the hug.  I looked at the video shot closely on Youtube and it was actually the Queen who hugged her first.
Lesson 9: In life no matter what you do, there will always be naysayers, so just be yourself anyway.
LIFE IS FULL OF LESSONS
It was enlightening to read the life of Michelle Obama. It was a great read into the life of a woman who was one of half of the most powerful couple in the world and there's no reason why you can't share your own stories to help and inspire others. So what are you waiting for?
Lesson 10: Sharing is caring. It helps us to discover that life is not all haha hehe even for those in high positions.
Have you read the book? What are your lessons learned?