Business Networking is interacting with business contacts to exchange information and develop professional or social contacts.  According to Porte Gayle your Network is your Net worth?  There is power in building business contacts.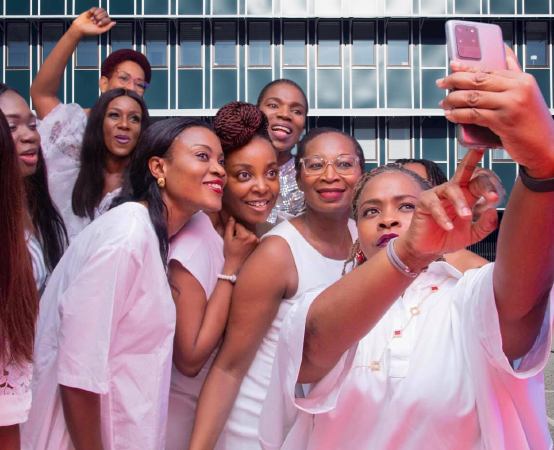 Let's Explore The Benefits:
It creates long and lasting relationships with others

You can gain social capital –  So instead of building money, you are building relationships with people. The more people you know, the luckier you become – it's a numbers game

It brings more opportunities 

It can advance your career

Your revenue can leap from 4 figures to 7 Figures very quickly when you build strong business networks 
There are 5 steps to building successful networks
 Step 1 – Empower your mind 
The first thing you need to do is reprogram your mind. Sometimes approaching people to build business relationships especially new contacts can be awkward for a lot of people. But you need to be confident, believe in yourself, be positive, speak affirmations, and expect good results. Once your mind is set for positive results then you can expect a positive outcome
 Step 2 – Have a plan 
It's important to have a game plan when business networking, just like you do with other important business plans. Remember that saying "Failing to plan is planning to fail". I wouldn't want you to fail.
Here's an example of how I would plan to build a potential contact
• Who – My goal is to network with Yetunde
• Why – Because I am passionate about empowering women
• What do you want? – To partner and do collaborations with Yetunde
• Where will find her? On Linkedin or SheVentures
• How will you network? – Send her messages, meet up and attend events
 Step 3 – Locate Networks
Once you have your plan you need to locate those you wish to network with. You can locate your business networks through alumni's, customer database, groups on whatapps, religious groups, social media groups, business groups, phone contact and webinars just to name a few.
 Step 4 – Nurture Networks
Have you ever met someone at an event and exchanged details but neither of you stayed in touch. You need to nurture relationships. Get to know your new contacts, schedule appointments, send birthday wishes, celebrate your contacts, and comment on their social media pages.
 Step 5 – Give before asking 
A lot of people have the wrong approach to business networking and that is why they are not successful. Have you heard the saying, ''A giver never lacks''. That's the same approach you need for business networking. 
 Give engagement, compliments, free advice, referral, and suggestions before you ask. Ask open-ended questions, business, and referrals. 
''' You can have everything in life you want if you will just help enough other people get what they want'' Zig Ziglar.
 Bonus Step – Business Etiquette
Another wrong mindset when it comes to business networking is expecting too much too soon and being overbearing. That is the fastest way to get blocked by those you are trying to build a relationship with. Don't stalk your contacts, be polite, seek to add value, leave a good impression, send thank you notes, stick to time and follow through. Finally don't approach networking as transactional. See it as transformational. Be genuinely interested in those you wish to network with
 So go ahead and network 
If you would like the complete online formula to business networking that can help you to gain 7 figure contracts like I did,  then take my mini-course 5 Steps To Networking For Profit  This tried and tested online course is divided into 5 bitesize video lessons that can be taken in less than a week. It also comes with 6 downloadable growth materials. It can be viewed on a computer, smart tv, laptop, or smartphone.  Access to this course is available for a FULL year from your purchase date.
5 Steps To Business Networking For Profit
What Participants Say:
I found this training extremely informative as it has totally changed my mindset on how I approach networking Lilian Okudo
"RiRi is articulate and a thorough facilitator with a marked passion for what she dot's her i's and crosses her t's when it comes to her delivery and presentations. I have no hesitation in recommending RiRi because I know that what she promises she can and indeed will deliver" Yinka Enahoro 
And please follow me on IG @ririokoye
Thanks for stopping by
Coach RiRi