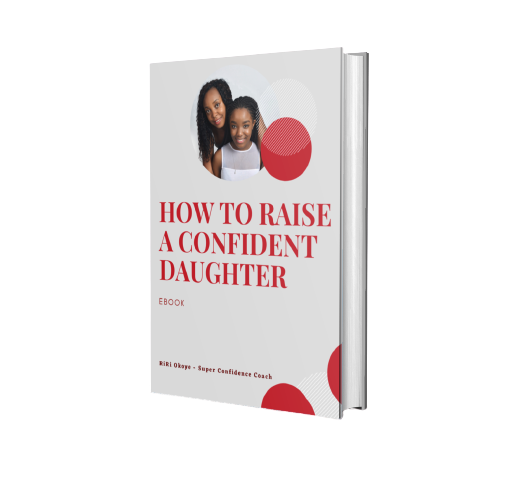 EBOOK N1495
Do you want your daughter to grow up braver, stronger, and bolder?
Are you worried about societal pressures that could poke at your daughter's self-esteem and confidence?
Imagine having access to resources that have helped thousands of mothers raise confident girls?
Doesn't that sound great?
I would like to introduce you to my signature ebook guide that you can read in less than a day, that will give the tools to Raise A Confident Daughter
This extraordinary ebook offers actionable steps to help you empower your daughter with confidence skills so that she can present herself confidently, anywhere in the world.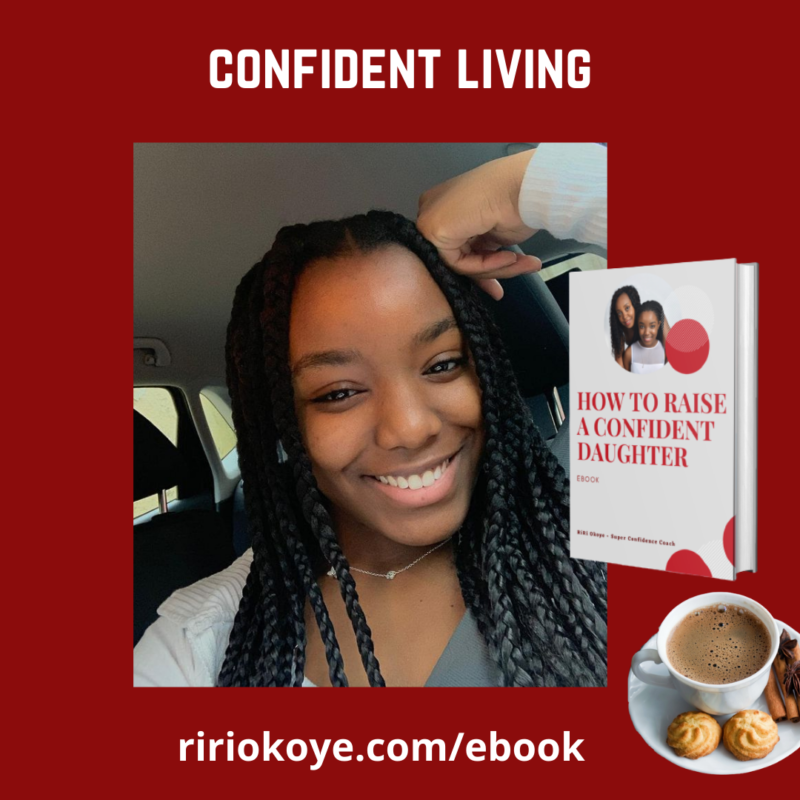 What's Inside The Ebook 
(Formally Titled Building Confidence For Mothers & Daughters)
Defining Confidence
Teach Her To Know Herself
Show Her To Love Herself
Help Her Think Right
Introduce Her to Goal Setting As a Lifestyle
Also Includes
How To Cope In Tough Times
Quotes To Live By
Actions Steps
Bonding Sessions
You don't just get this ebook, you will receive THREE amazing bonuses
BONUS 1
Video – Ideas On Raising Confident Children (15 minutes max)
BONUS 2
Confidence Pledge
BONUS 3
31 Day Gratitude Journal
N1495
This is an electronic book, so it will be sent direct to your inbox, no delivery required.
CUSTOMER REVIEWS
In one word, is PRACTICAL. First, it's not a lot of reading but a series of hands-on guides and I appreciate that. It's like a blueprint, you start out on this and you don't know where your relationship with your daughter will end and how you both will transform! Sahmicit Kumsa 
'Thank you for your Ebook. It is an amazing material for parents and their children. I dare say for Dads and Sons too. The bonding exercises at the end of each session between mother and daughter piqued my interest and I will definitely be using those. Thank you for sharing your wisdom with the world. " Moses Ida-Michaels
Great e-book you have there. I love the way you simplified it; fluidity is superb, clarity is crystal and your story is real and relatable. I enjoy such writings. I have started the bonding exercises. Ms. Riri finished work here oh! This is a book for this time and beyond. Grab your copy to start enjoying the benefits. You will love it! Grace Chidolue
I read this book three times and now I can say myself and my daughter have learned a lot and are confident together. Thank You RiRi
Theresa Onuwabhagbe
About The Author
RiRi Okoye wears many hats
Wife & Mother of 3
Confidence Coach
Entrepreneur and CEO of Majestically Rare Events
International Public Speaker
Course Creator of The Confidence Revolutions which takes place in London & Lagos
Ex BBC Staff – spent 8 Years in Training & Events
Ex-Head Of Events at This Present House Church
Founder of Raising Confident Girls – A movement with over 28,000 online members
Course Creator of 7 Figure Business Mastery Series
Mentor with FCMB She Ventures for young entrepreneurs
Alumni of EDC, Lagos Business School
Member Of Life Coaches Association of Nigeria
Certified Life & Business Coach
RiRi is on a mission to empower 10,000 girls and women with valuable
life skills
Grab your copy of How To Raise A Confident Daughter today at only N1495
Do you want to make a transfer? It will cost a bit more N1645.  Please pay Rita Okoye, Access Bank 0768329696
and then send proof of payment to [email protected] and it will be sent manually.
"Other power packed fast selling ebooks by RiRi Okoye – see link below